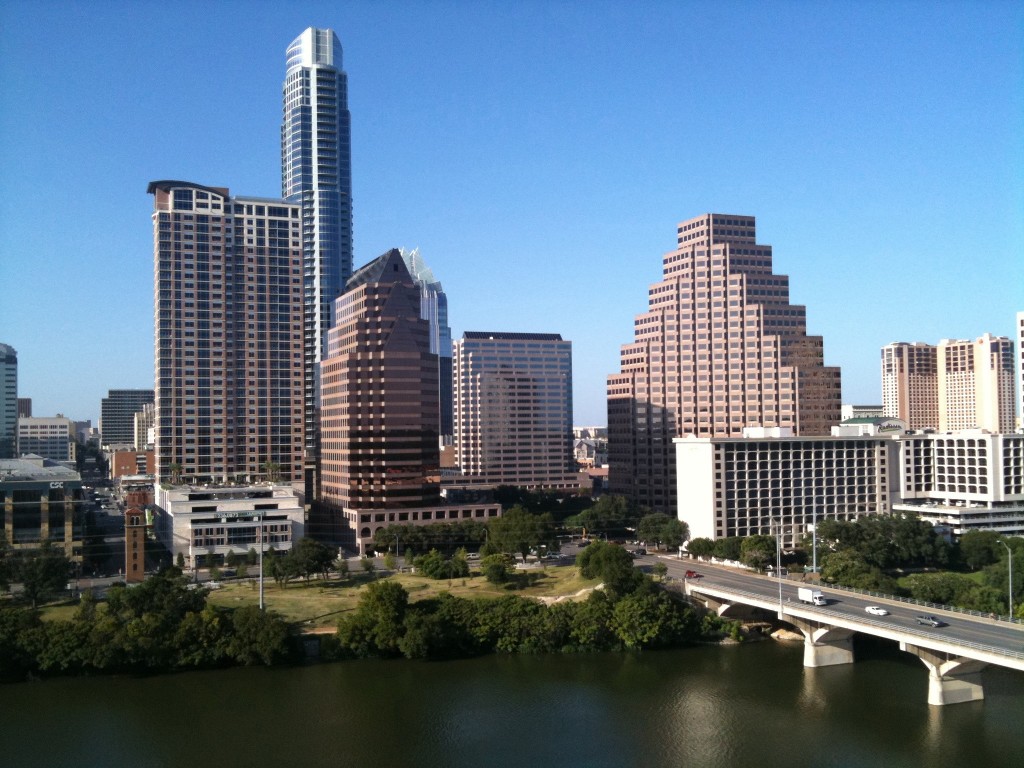 It looks like Austin is heading into 2014 with a full head of steam.
In the latest monthly economic rankings of the top metros in the country, Austin is still at the head of the pack in November, according to The Business Journals' On Numbers report.
In fact, Austin improved on its outlook from October based on a ranking comprising 18 economic factors, ranking at the top of the list among 102 U.S. cities with a score of 84.18. In October, Austin's score was 83.9.
Why are we No. 1 again? One word: jobs. During the past month, several more high-profile companies have unveiled plans to boost hiring in the region, including IBM Corp. (NYSE: IBM) and online retailer eBay Inc. (Nasdaq: EBAY).
It's not only the corporate giants that are bringing jobs here. Just this week, Austin Business Journal reported that Michigan-based Corvac Composites LLC said it willopen a new manufacturing facility just down the road from Austin in San Marcos, bringing more than 30 jobs at an average wage of $30,000 per year.
And the other day I spoke to the top executive at enterprise management software company QuestBack USA, a Connecticut-based subsidiary of Norway's QuestBack Holding AS, who told me he is looking at moving its headquarters to Austin and ramping up hiring.
Want some perspective? Consider that Austin leads the country in overall job creation for the past five years, boosting the number of private industry jobs by 11.8 percent since 2008. No other U.S. city comes close to that percentage growth, with Houston ranking second at 9 percent.
The latest report also shows that the average job in Austin now pays $929 a week.
Read more at BizJournal.
Enroll in the College of  Business Sciences today!