Do you feel like you're eating too much food during the holiday season? Does cold weather make you feel hungry all the time? Are you starting to realize that your pants are getting tighter?  Has it been so long that you can't remember the last time you weighed yourself?
For this seminar, we won't ask you to do any crazy kinds of fasting. We won't teach you an insane exercise. What you will learn is how to use natural ways to control weight, such as Herbal Tea, Acupressure, and Asian Body Work. Have we piqued your curiosity?
Please go ahead and check out our website and RSVP to this event.
We will provide Herbal Tea for all of our guest, and you can invite your friends to join this event. Living lighter, living better.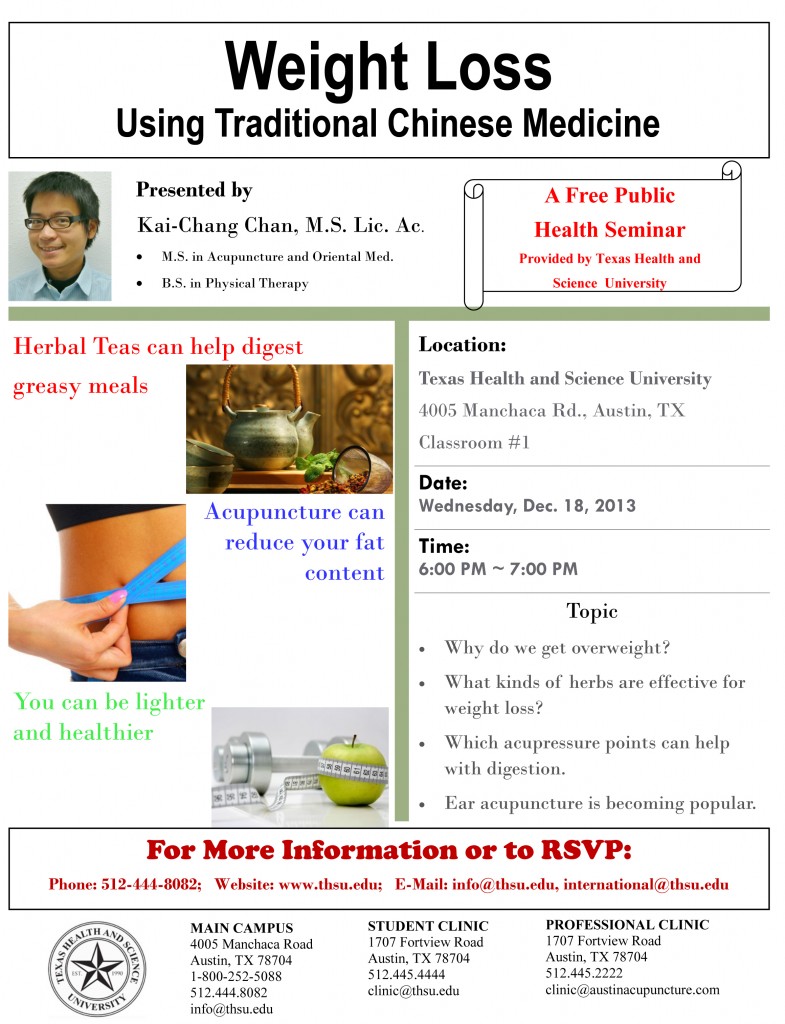 Please RSVP
[contact-form-7 id="5022″ title="Event RSVP"]