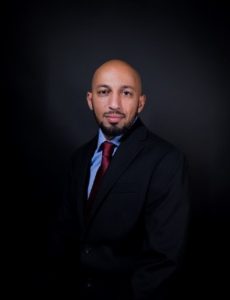 Hussain Y. Sama, MBA
INSTRUCTOR OF BUSINESS ADMINISTRATION
M.B.A., Global Business Leadership, Johnson and Wales University, Providence, RI
B.B.A., King Khalid University, Abha, Saudi Arabia
Mr. Sama is an educator, a mentor, and entrepreneurial mindset practitioner. He is a continuous learner, who strives to add value to individuals and communities.
Mr. Sama came from an entrepreneurial family, and he brings a global and diverse perspective to Texas Health and Science University. He worked for his family business for a few years, and he has general business management and leadership knowledge. He is passionate about youth entrepreneurship and leadership. His expertise includes entrepreneurial mindset, experiential learning, and cross-sector collaboration (education, non-profit, and for-profit). Prior to joining THSU, he co-taught several doctoral and undergraduate courses. In addition, he has been mentoring students, high school to doctoral level, in various topics such as self-improvement, academic achievement, professional development, entrepreneurship, and an entrepreneurial mindset.
Mr. Sama built a strong and global network of entrepreneurship educators, researchers, and practitioners. He is also a member of United States Association of Small Business and Entrepreneurship (USASBE), Academy of Management, and Association of Accredited Small Business Consultants (AASBC). He has been a volunteer with Communities in Schools San Antonio (CIS-SA) and CAVALRY (cavalry-united.org) since 2017. Currently, he is serving as the Organizational Development Consultant for CAVALRY. Mr. Sama is a candidate for Ph.D. in International Education and Entrepreneurship at the University of the Incarnate Word.