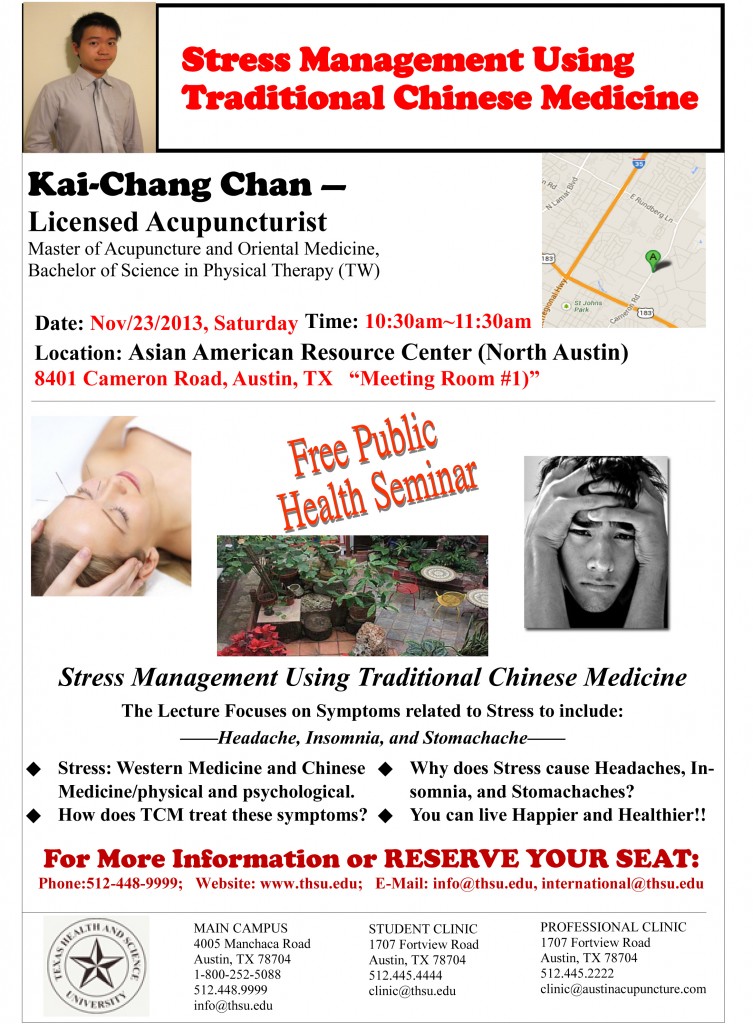 What is Stress?
Anything that poses a challenge or a threat to our well-being is a stress. Some stresses get you going and they are good for you, but when the stresses undermine both our mental and physical health they are bad. The question is that "How do we handle BAD Stress?"
How does TCM think about stress?
In Chinese Medicine Theory, We call stress as "7 emotional". What are those 7 emotional? How can they make our body weak? Why can stress cause Headaches, Insomnia, and Stomachaches.
How can you reduce stress by using TCM?
To learn some Acupressure technique for stress. Some points are good for Headaches, Insomnia, and Stomachaches. The Acupressure is easy, comfortable, and effective. After learning the technique, you can take care your family, friends and yourself.
What are you waiting for? Don't hesitate to RSVP, and see you at AARC on Saturday morning!!!
Please RSVP in the form below
[contact-form-7 id="5022″ title="Event RSVP"]